Our SSF South West team have been very busy this summer with the launch of two new Shell Twilight sessions combined with fantastic partnerships working across the local authority!
Shell Twilight
During the summer holidays our SSF South West Team launched two NEW Shell Twilight sessions in the Garnock Valley area of Beith and in Irvine, North Ayrshire. This exciting launch was made possible through the Summer of Fun funding and allowed young people aged 12+ in Beith and young people aged 16+ in Irvine to get physically active in their community, whilst also working on their social and teamworking skills.  Additionally, the team were able to extend the hours of their current sessions in the Three Towns. Each session welcomed young people consistently each week and key partner and local Community Worker, Liz Sullivan recognised the impact of the programmes across the local authority: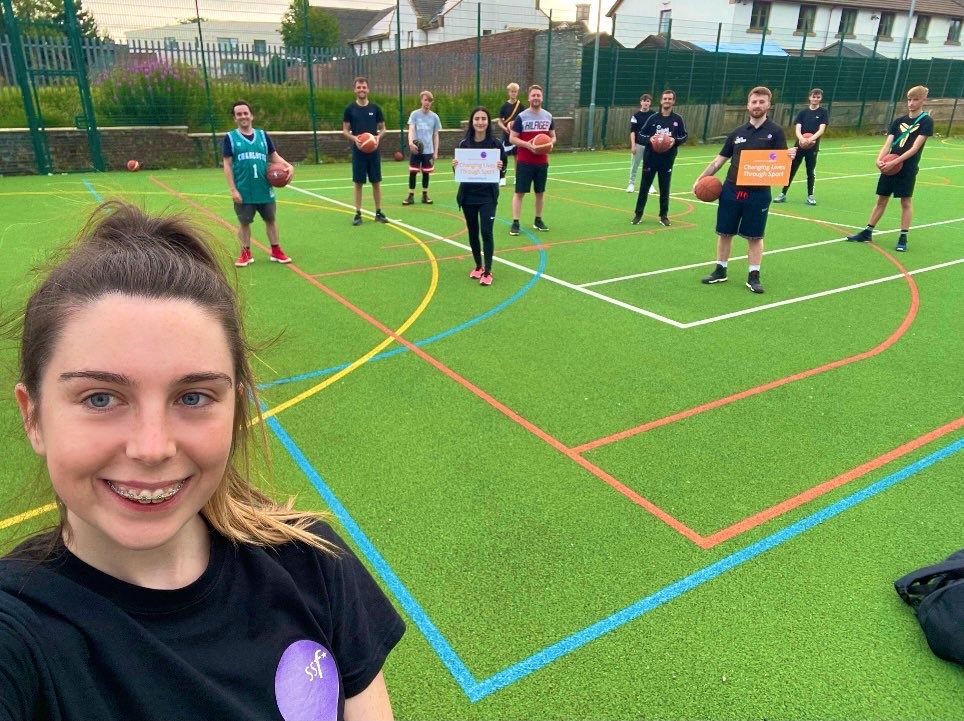 Meanwhile the existing Shell Twilight programme in Ardrossan managed to engage with over 20 young people weekly. Over the 6-week summer period the coaches expressed the positive impact which the sessions were having on the local young people, increased confidence being the main, noticeable change. One of our lead coaches said
Additionally, SSF utilised the local services,  Scottish Fire and Rescue Service and Police Scotland, to implement educational inputs at their sessions. This allowed for the local emergency service workers to engage with the young people around risk taking behaviours within their local community. This provided a great opportunity for early intervention around anti-social behaviour and risk-taking behaviours. 
For further information about any of the programmes in North Ayrshire please contact chloe@ssf.org.uk.